By JULIE CARLE
BG Independent News
When the 149th Wood County Fair opens to the public at 8 a.m. Monday, barns and buildings will be full, and fair dining and entertainment options will be plentiful.
According to Wood County Fair Board Chairman Kyle Culp, the number of 4-H projects has increased dramatically and vendor spaces are completely sold out. Events range from grandstand-filled demolition derbies and the Junior Fair Parade, honoring recently retired parade marshals Eric Reynolds and his wife Robin, to a variety of family activities and a series of free concerts in the grove. .
"The Wood County Fair has something for everyone, whether they attend during the week or weekend, day or night," Culp said.
More than 100,000 people are expected to visit and participate in this year's fair, which runs until Monday, August 8. Admission is $8 for visitors 10 and older (9 and under are free). A one-week pass costs $26. The rides will operate Monday through Sunday from noon to 11 p.m. Ride wristbands are $18. Wednesday is children's day; the cost of wristbands is $13 from noon to 5 p.m.
New this year is a free concert series for fairgoers that will feature two country artists, a 90s cover band and a Journey tribute band.
"It's been a few years since we've had a big gig at the fair, so we're trying to have a series of gigs featuring local bands." Culp said.
"We would like to have a big concert, but they come with a pretty high price. Typically, the fair ends up eating a lot of it, so we're using this as a big test for our 150th fair. We're really excited to see how it's going," he said.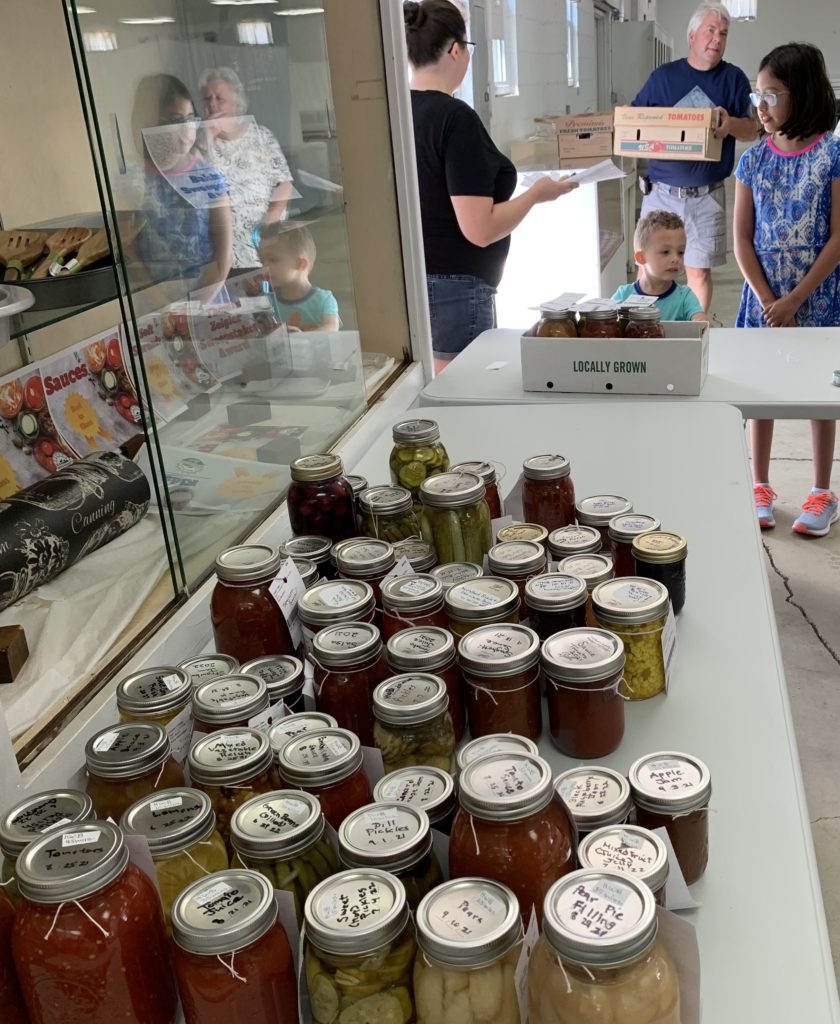 Concerts include The Riverbend Band, a new and classic country music cover band, Tuesdays from 7-10 p.m.; Brent Lowry, a product of Pemberville, whose authentic outlaw-style music has been influenced by Waylon Jennings and Merle Haggard, Wednesdays from 7-10 p.m.; New Frontiers, a Journey tribute band that focuses on recreating the classic sound by playing all of Journey's memorable hits, Fridays from 8-11 p.m.; and the Skittle Bots, who perform only the best songs released during the "deep decade" between 1990-1999, on Saturdays from 8 p.m. to 11 p.m.
Each of these concerts takes place in the grove, an area of ​​the fairgrounds north of the track and between the goat barn and the train depot.
Two evenings of "smash 'em up" demolition derbies complete the final two nights of grandstand entertainment on Sunday August 7th and Monday August 8th. The first night includes derbies of combines, minivans, lawn mowers and kids' wheel drives. Grandstand admission is $5 and pit passes are $10. The final night of the fair will feature trucks and cars pitted against each other. Grandstand admission is $10 and pit passes are $15 each.
Additional evening grandstand entertainment includes two nights of harness racing on Tuesday and Wednesday, starting at 5 p.m. both days; 4WD Truck and Mini Tractor Draw Thursdays at 7 p.m. (Antique Tractor Draw begins at noon Thursday); cheerleading contest at 7 p.m. and calf scrambling and ball-stacking contest on Friday at 7 p.m.
Also, for the first time this year, there are five storytimes for children, Culp said, adding that it was Fair Board Director Jessica Nagel's idea to offer an activity extra for young families.
Storytimes will take place at the Palace of Fine Arts at 11 a.m. Monday through Friday.
Throughout the fair, visitors can see junior and open class breeding competitions, including horses, cattle, sheep and goats, rabbits, poultry and even domesticated creatures such as hamsters, gerbils, rats and hedgehogs.
This year, the fair is expanding its Pee Wee Showmanship events, which offer pre-4-H-aged children the opportunity to show off animals. For about 10 years, Ag Credit has sponsored a Pee Wee Swine Showmanship contest, which has become popular and successful, Culp said. This year it will be Tuesdays at 6 p.m. at Pratt Hall.
The Winning Edge 4-H Club launched a Pee Wee Goat Showmanship competition last year. This year it will be Thursday at 9 a.m. in front of the goat farm.
This year, Pee Wee competitions for beef cattle and sheep have been added. Wood County Farm Bureau is the sponsor of the Pee Wee Beef Showmanship at 6 p.m. Thursday, and the Pee Wee Sheep Showmanship is at 10:30 a.m. Saturday in the Sheep Show Arena.
"The Wood County Fair is doing a great job focusing on our youth. Of the approximately 25 people who serve on the fair's board of directors, we all believe that children are the most important in what we do," said Culp.
The Fair's Board of Directors works hard to ensure there are exhibits, education and entertainment that create a sense of pride in the communities, county and state.
"We are also fortunate in the level of support we have from the community, county commissioners, local 4-H clubs, FFA chapters, businesses, organizations and law enforcement." , did he declare. "It really is a fair for the whole community."
Visit the Wood County Fair website for more information and a complete schedule.